Vulcascot Wheel Chocks
Wheel chocks suitable for all applications within the aviation and road transport industries.
These hard wearing wheel chocks are produced from a tough grade of rubber compound to ensure that they are able to withstand the harsh conditions of these demanding industries.
The triangular chocks are rounded at the corners to prevent profile damage and are heavily ribbed on all three sides to aid grip.
Each rubber wheel chock is supplied fitted with an eyebolt and length of blue polypropylene rope to aid handling.
Available in 2 sizes (All dimensions detailed below are nominal)
Standard (250mm x 150mm x 170mm)
Large (250mm x 220mm x 235mm)
Product data sheet:

Safe and secure in operation
Hard wearing non slip rubber
Designed to stop vehicles and aircraft from moving
HiVis stripes available for greater visual awareness
Custom lengths upto 1 Metre
Manufactured in the UK
All dimensions are nominal and subject to manufacturing tolerances

0800 035 2842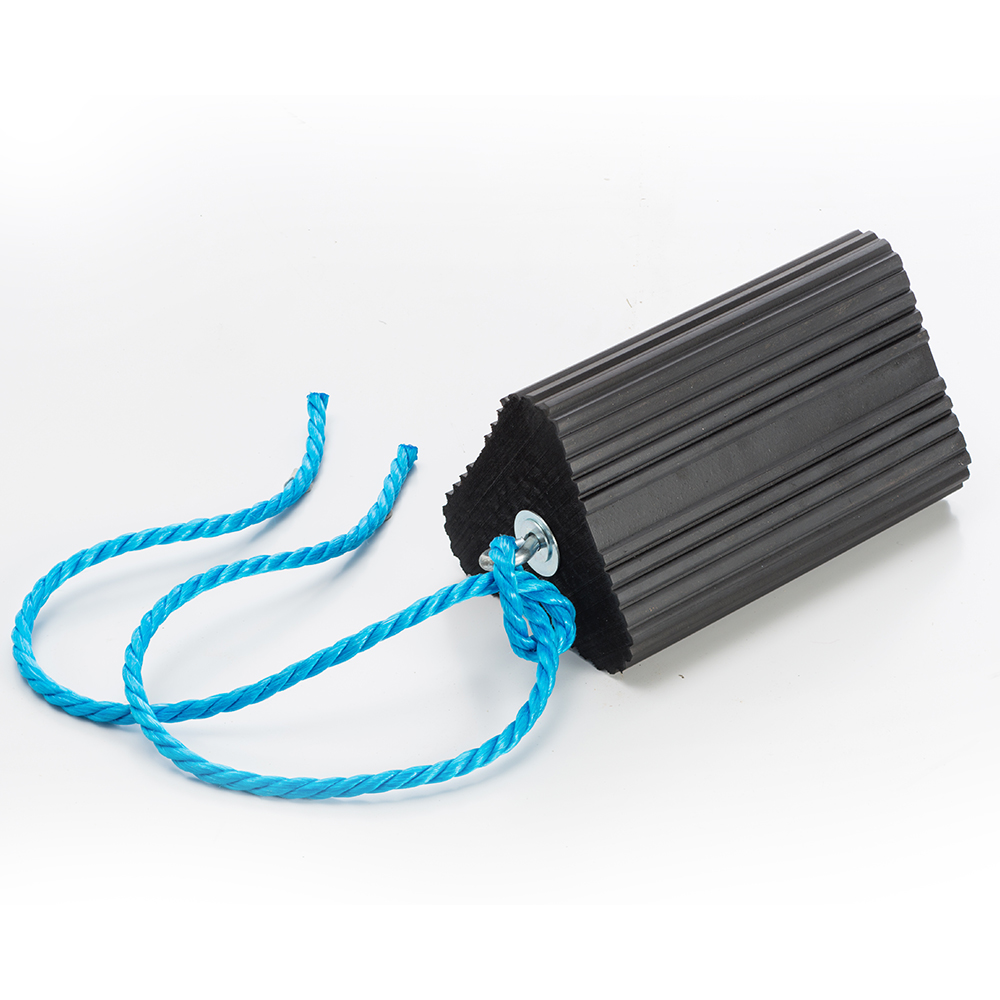 Interested?
If you would like more information on Vulcascot Wheel Chocks or would like to order any of the above products please contact us on 0800 035 2842 within the UK or +44 (0)1604 212 973 outside the UK. Alternatively you can email us at: sales@vulcascot.co.uk