Crysclear Flexible Cable Protectors
Translucent floor laid cable protectors combining excellent lay flat qualities with a stylish eye-catching appearance.
Manufactured from a clear material which blends into any floor covering, they are suitable for covering telephone, communications, domestic and cables.
Ideal for covering and protecting LED strips
Slit the base with round ended scissors for simple application
Available in 9 metre lengths
Note- All dimensions detailed below are nominal

0800 035 2842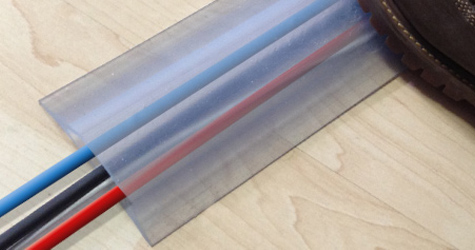 Type 1

Type 2
Interested?
If you would like more information on Crysclear Flexible Cable Protectors or would like to order any of the above products please contact us on 0800 035 2842 within the UK or +44 (0)1604 212 973 outside the UK. Alternatively you can email us at: sales@vulcascot.co.uk